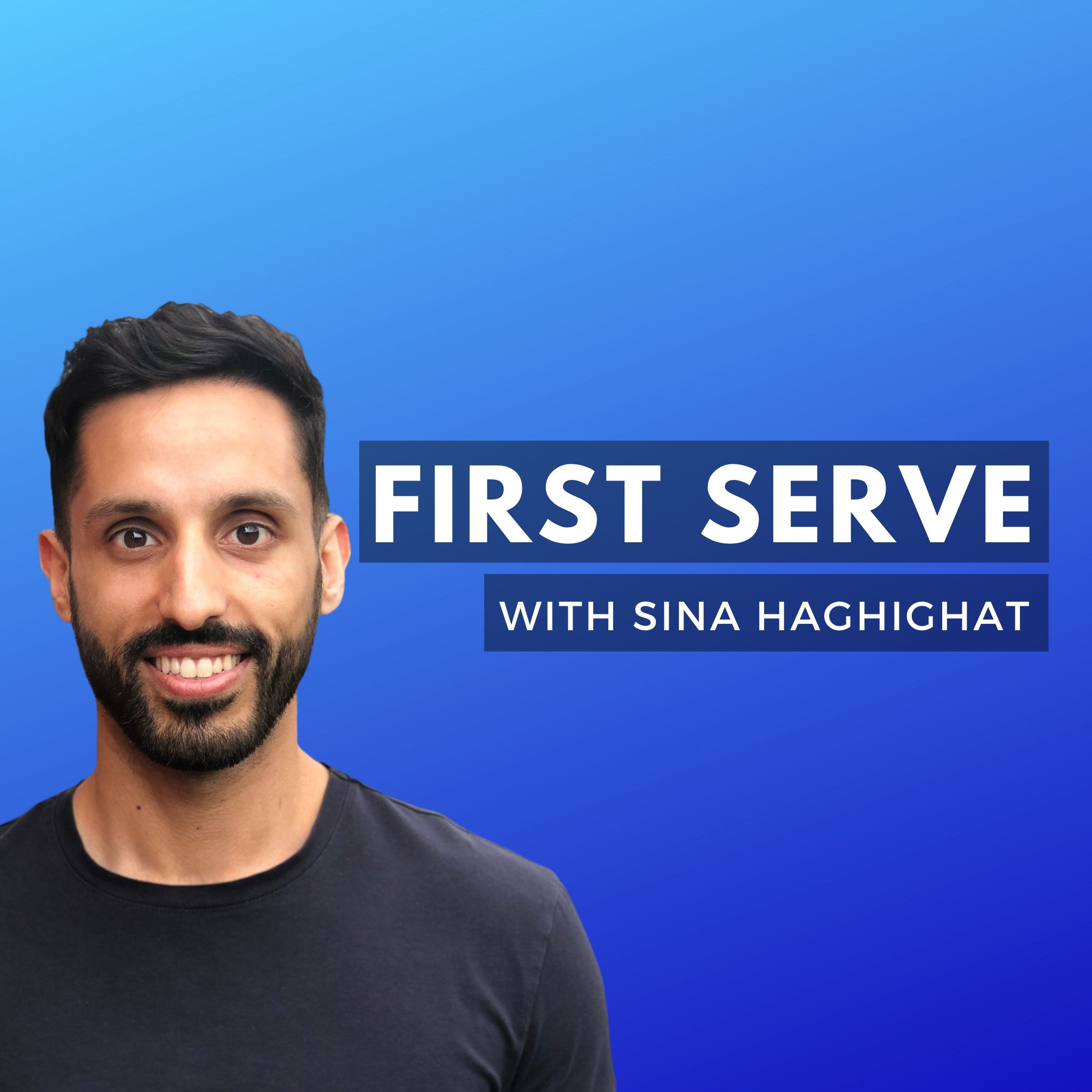 The pathway to fulfilment is to be of service to others. Through the process of discovering how you can be of service to others, you can gain clarity on your skills, passions and purpose. We can all be of service to humanity in our unique way with our skills and talents. We have to take the time to search from within, to unleash our potential and also identify areas for personal growth, so we can serve to the best of our abilities. We will have guests on the show who are utilising their skills to make a positive impact to our world. Together we can learn, grow and serve.
Episodes
Tuesday Mar 09, 2021
Tuesday Mar 09, 2021
We have come to the end of Season 1 of First Serve with Sina Haghighat! In this episode, we are bringing you the key insights from each episode:
#1: Listen Like a Hostage Negotiator with Richard Mullender
#2: COVID-19 - Serving on The Frontline with Dr Hamid Hashemi
#4: Transforming How We Move with Luke Rust
#6: Serving Others Through Contagious Positivity with Jessica Dowdall
#8: We Are All Leaders with Sina Haghighat
Season 1 has taught us about the importance of listening, community, our environment, spreading positive energy and leadership. These are skills that enable us to serve others to the best of our abilities and to build stronger relationships.
Season 2 will be filled with more interesting conversations and guests!
Connect with First Serve:
Instagram | @firstservepodcast
Connect with Sina:
Instagram | @sinahaghighat
Show Notes:
The importance of listening [01:03] Listen to understand [02:08] Everyone is unique [03:56] What makes a good negotiator? [05:46] How to become a better listener [07:37] Reactive vs proactive [09:33] Solitude vs loneliness [12:36] Mental health impact of COVID-19 [14:00] Expressing gratitude [17:51] Autonomous vehicles [23:01] Current global climate [26:10] Tesla driving experience [30:50] Goal setting [39:50] Resistant to change [41:06] How to delegate [51:20] How to use your superpowers [54:07] How to build a high performing team [57:37]